Brooks reading up on something in Lincoln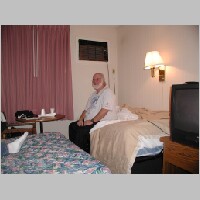 Dan got the short straw and had to sleep on the rollaway ;-)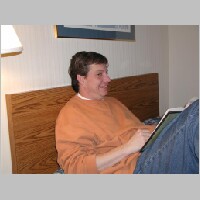 Brooks still studying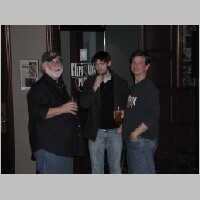 Dan and Brooks at Cristo's with the guy working the door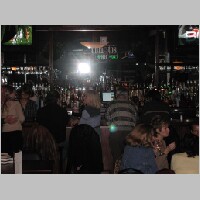 view from the stage at Christo's

I swing the camera to the left for a panoramic view and...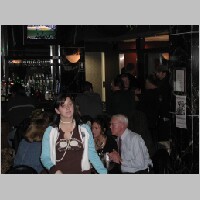 then I swing the camera to the right, and she's still there!!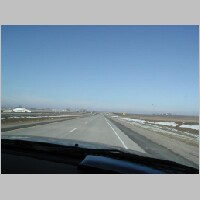 North to Minnesota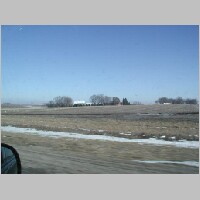 Typical view of the countryside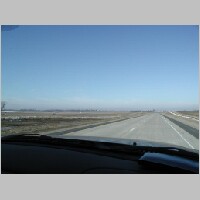 More typical views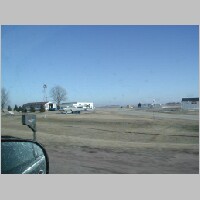 more... (bored yet?)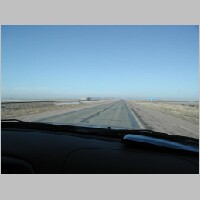 Seriously, I'm just trying to document the vastness of it all...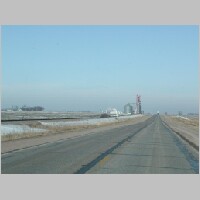 I guess I could delete a couple of these...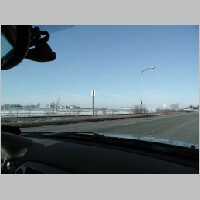 or not...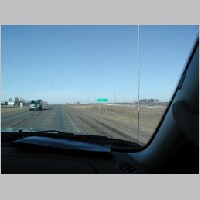 Oh look!! A roadsign!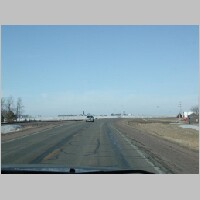 Just a few more miles to Minnesota!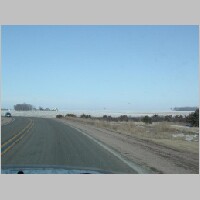 Look! More snow covered Countryside!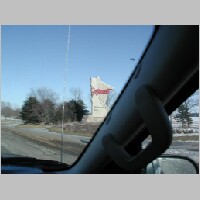 Minnesota At Last!!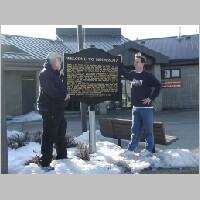 The obligatory Welcome Center Stop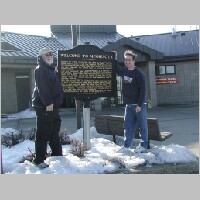 Just in case the other one doesn't turn out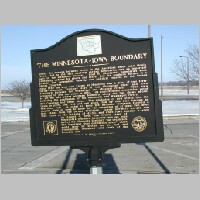 More than you could possibly want to know about the Minnesota Iowa Boundary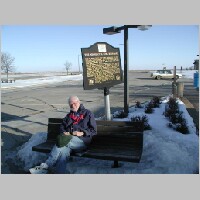 Finally, The photographer gets in a picture. There was a very nice lady who ran the Welcome Center that evidently had nothing to do but talk to us and look for a map of the area.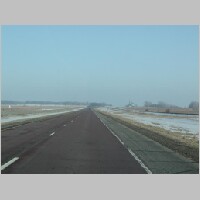 jeez!!! enough already!!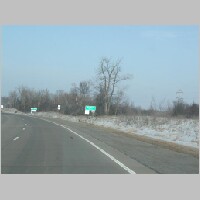 Okay... but this one is important because we are arriving in Windom!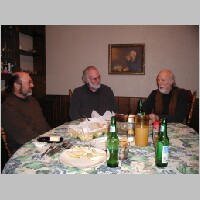 Bruce Boldt, Dan and Ivan Harris - Ivan is a friend of Bruce's who I would like to grow up like if I ever choose to grow up!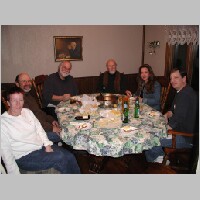 Chili Supper with Jen, Bruce, Dan Ivan, Lucia, and Brooks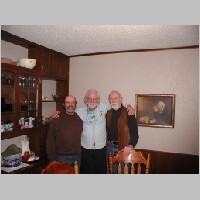 I had to get in at least one of these pictures!!!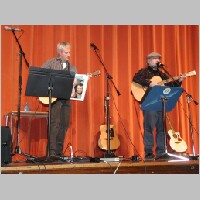 Randy and Steve - Not sure why they were reading from our songbook... ;-)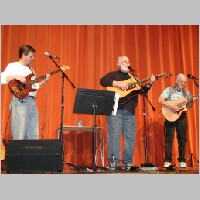 On Stage at Prairie Wind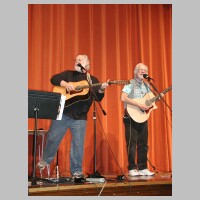 er... on stage... etc.

Nice Pic Brooksy!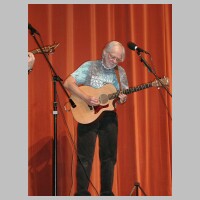 Do you have anything other than Kerrville shirts, Doug?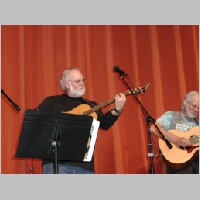 Man... Dan looks like he knows exactly what he's doing!!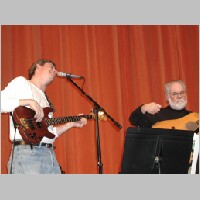 okay... I decided to post them all and see which one's float...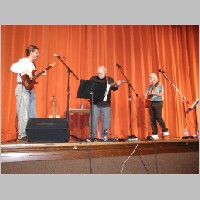 more...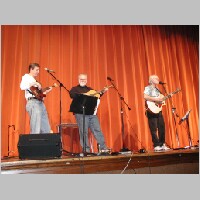 a long shot...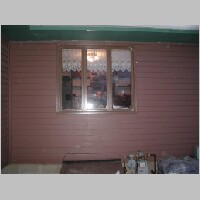 Brooks, Dan and Bruce from Bruce's backyard (it was cold out there)

Bruce's Backyard from the back porch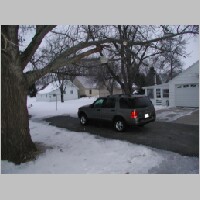 Kaye's explorer that got us here in fine style sitting in the driveway next door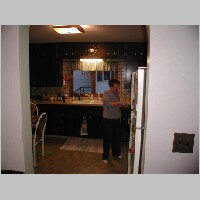 Jen making pancakes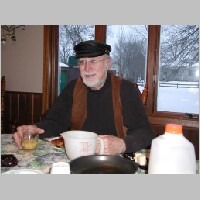 Ivan the Great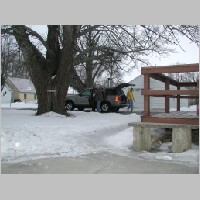 I thought I'd get down low to give you an idea about how thick the ice that used to be snow was...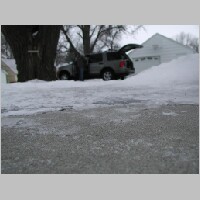 lower....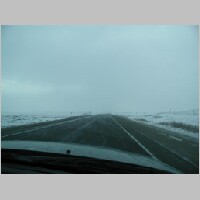 On the road again... heading south to Ames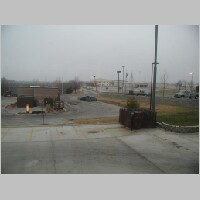 The view from our motel room in Kansas City (sorry no pics from Ames)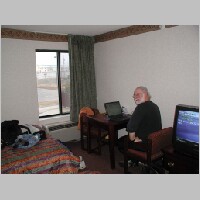 He's smiling because he gets to sleep on a bed this time!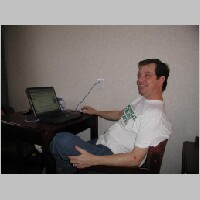 So did Brooks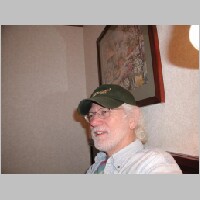 So did Doug (a three bed room)